Submit your Accommodation Listings Now
Single Unit Advertising Rates:
Initial Advertising Period

Rates per Month

Months

Annual Subscription
Payable in Advance
Annual Advertising - 12 months
R83.25
12
R999
Holiday Web promote and focus on the marketing of owner direct quality up-market, luxury, standard and budget rental accommodation countrywide in South Africa, ready to be occupied. Accommodation listing types include Hotels, Guesthouses, Bed and Breakfast, Villas, Lodges, Self Catering Apartments and Houses, Backpackers Hostels and other suitable accommodation that adheres to acceptable standards.
Accommodation Renters or Hotel Guests contact you direct, from the web page listing created for you (you receive the booking form via email) to make a booking.
You do not pay us any commission when new business is generated from our efforts.
The Subscription is Payable Annually in Advance after we have created your comprehensive full portfolio web marketing page and thus ready to start advertising your accommodation property.
Guaranteed Win-Win Situation: Should you not cover your initial 12-months advertising cost to Holiday Web in the same first 12 months period, we will keep on promoting your accommodation establishment free of charge for an extended 12-months period. We trust that this will never be necessary and that we can look forward to a successful accommodation marketing relationship.
Should you not be able to finalize a Holiday Web referred booking, we request that you inform Holiday Web accordingly (only forward the initial booking form to Holiday Web with a short note at the top saying: Failed). We can then refer the booking to another establishment who can take advantage and vice versa can we refer other bookings to your establishment.
Submit your Accommodation Listings Now
Holiday Web works directly with accommodation owners, but we also know that not all owners are geared or have the time available to handle accomodation bookings and administrative functions. Therefore, we also work with accommodation agents and managers who are appointed by owners or Hotel Groups and represent accommodation owners or businesses. That means that we work with accomodation managers and agents on exactly the same basis as when we work directly with owners.
Whether you have your own website or not, it is normally easier to get in the search results through a web portal like Holiday Web, where we work on search engine optimization every day to stimulate more bookings. That means that your Holiday Web page do not replace your current site, but act as an additional accommodation marketing source to result in more successful bookings.
If we currently do not cover your specific area or town, we will create the web spaces and market it to the search engines with your listing and the special accommodation advertising page that we create for you.
List All Your Accommodation Establishments.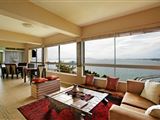 When we refer a potential guest to you, the Holiday Web terms expect that advertisers only promote accommodation establishments that have been listed with Holiday Web.
Please make sure that you or your friends and contacts separately list other accommodation places that you or they wish to market through our accommodation marketing system.
We trust that our research, development and marketing efforts will contribute to your success!
Accommodation owners, accomodation agents, accomodation brokers and accommodation managers each had specific or unique needs before they investigated and use our accommodation marketing solution.
List with Holiday Web South Africa and take advantage of our accomodation marketing services.