Introduction: Holiday Web Network South Africa
Holiday Web is a strong player in online holiday travel & accommodation bookings in South Africa providing online booking facilities to stay in hotels and other accommodation establishments, drive (car hire) and fly (airline flight tickets) to extended destinations.
Our powerful booking engines provide a wide selection of Domestic and International hotel accommodations. This technology connects directly to the central reservations systems, resulting in better rate and room descriptions, and in many cases, a greater variety of rates. This arrangement translates into considerable savings.
In South Africa, through Holiday Web, guests and holiday-makers have online access to thousands of holiday rental accommodation properties including hotels, guest houses, self-catering houses and apartments, golf lodges, lodges at safari ranches and game reserves, and Bed and Breakfast (B&B), as well as car rental and airline flights.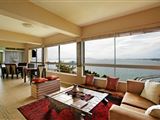 The South Africa Holiday Website is privately owned and operated and we strive to make holiday and business trip arrangements as painless and easy as possible.
The Holiday Web contact details is available at Contact Us.


Holiday Web South Africa Accommodation & Travel Services
Holiday Accommodation, Business Accomodation and Online Travel Bookings
Broad Accommodation Network including Self-Catering Accomodation, Guesthouses, B&B Bed and Breakfast, and Lodges
Broad Hotel Network including Boutique Hotels, Luxury Hotels, Cheap Hotels and Vacation Packages
Airline Flights: Compare for Best Prices
Car Rentals: Compare for Best Prices
Online Bookings and Comparisons, World Travel Network
Best Rack Rates at the lowest publicly available rates.